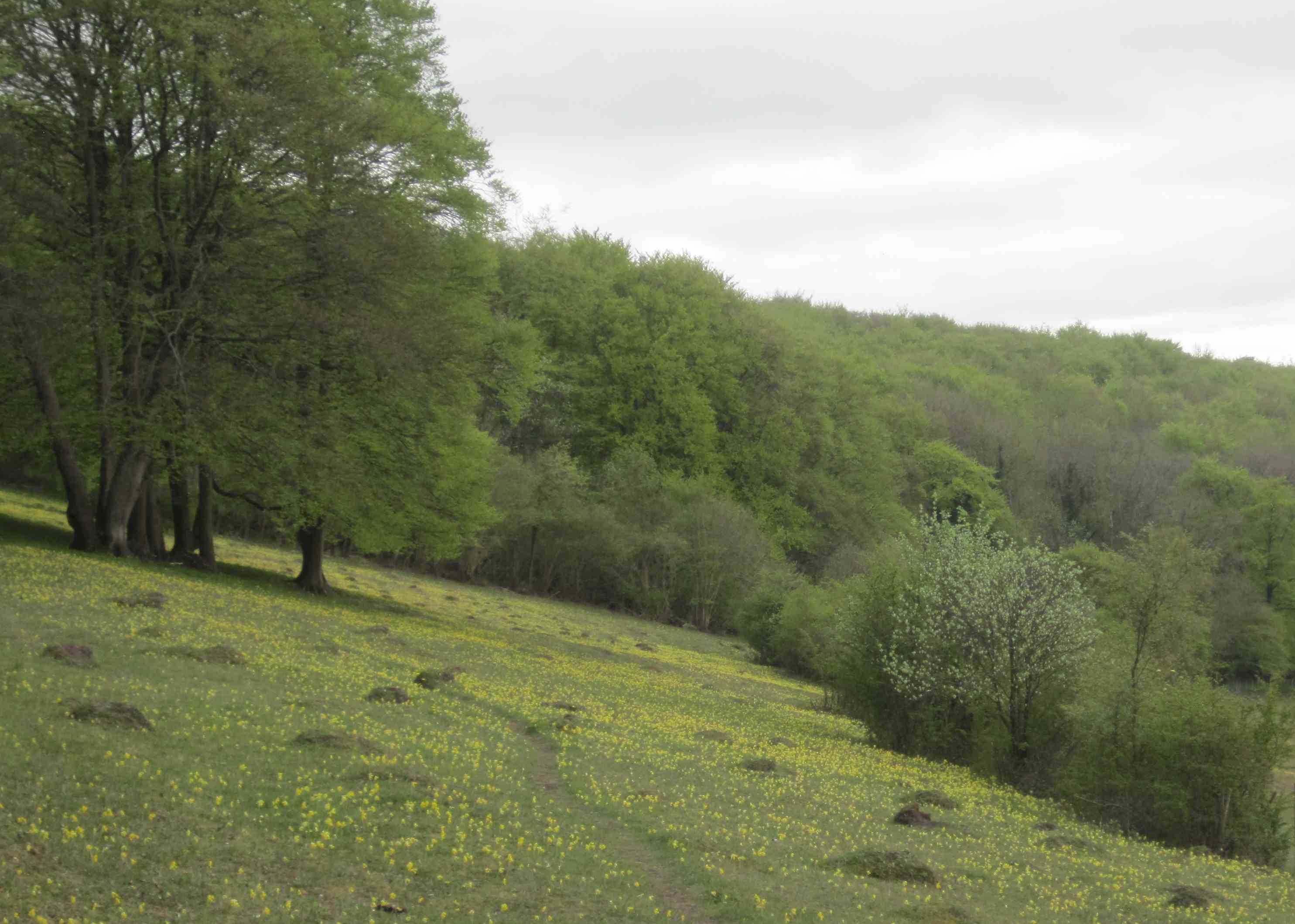 Coulters Dean is now a small nature reserve, situated on the chalk downs above Buriton, but its history has recently been explained in an article written by our very own Di Mitchell and published in the February 2021 edition of British Wildlife Magazine.
As Di has explained at meetings in the village, the name of the site comes from 'coulter' (a blade on early ploughs which cut vertically through the soil in front of the ploughshare) and 'dean' (a Saxon word for valley).
Di's article describes the traditional farming system in the area and explains why the site was of interest to leading ecologists almost a century ago.
Professor Arthur Tansley was one of the people who visited Buriton to conduct research at Coulters Dean. He was an influential figure in the development of botany and ecology in Britain, becoming the first president of the British Ecological Society in 1913 before becoming Sherardian professor of botany at Oxford University and subsequently serving as the first chairman of the Nature Conservancy from 1949 to 1953.
And, as we know from our own records (see here), Tansley was one of a number of eminent international botanists who stayed at Ditcham Park House in September 1911. Others included R S Adamson, Henry C Cowles, Edith Clements, Dr Oscar Drude, Carl Lindman, Dr E Rubel and A C Seward.
The British Wildlife Magazine article explains how the Hampshire & Isle of Wight Wildlife Trust Nature Reserve is now managed and describes the wildlife that can be found there.
More details about the British Wildlife Magazine and about this article can be found here.