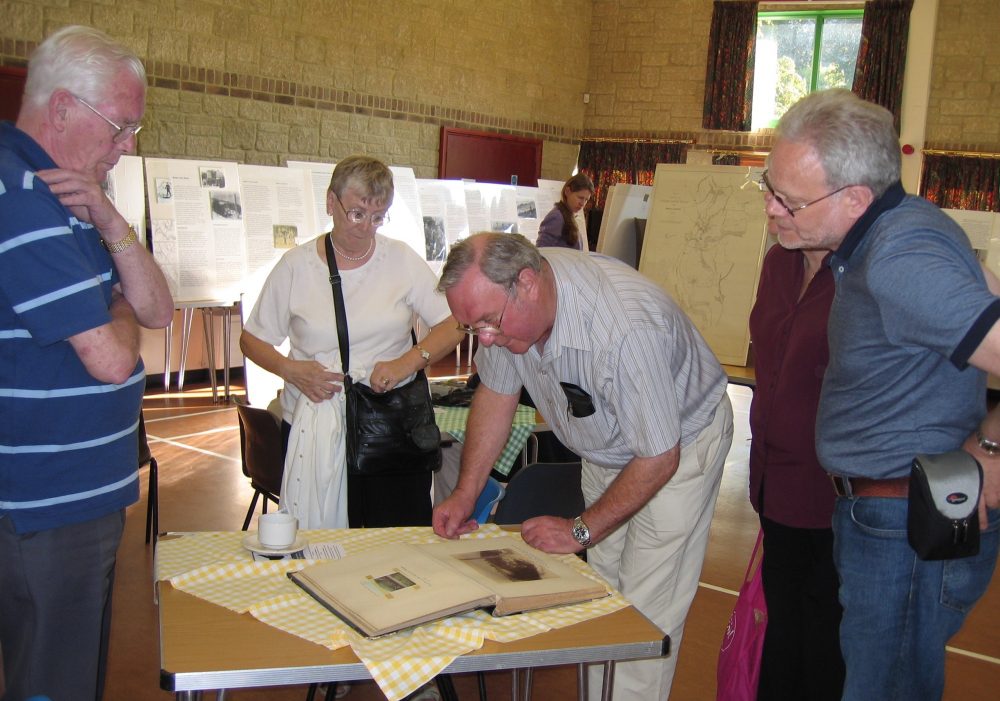 Well over a hundred visitors squeezed into Buriton Village Hall on September 26th for our annual exhibition.
And once again we had visitors from as far away as Australia as well as local villagers and their relatives.
Two separate families had travelled from Sydney and Perth, Australia, to find out more about their ancestors who had come from the parish – and there were also families from Nottingham, Reading and many other places who made special trips to see the exhibition and to visit their family roots.
As in previous years, the exhibition re-united a number of long-lost friends and relatives – many tracing details of their ancestors. This year some cousins, all part of the local Harfield family, met up for the first time in 45 years. None of them had known that the others were coming; it was all quite by chance – and quite emotional !
Two other family groups visiting the exhibition discovered that their great grandparents had shared a house in the village about 150 years ago. The people are completed unrelated – but many families shared homes in those days. They studied our information and had a lovely chat over tea and biscuits – much like their ancestors might have done!
The latest exhibition yielded yet more old photographs for the village archives – including some fascinating accounts of local forestry work from about fifty years ago. We have now collected well over 2,000 old photographs which we feel is quite an achievement for such a small place.