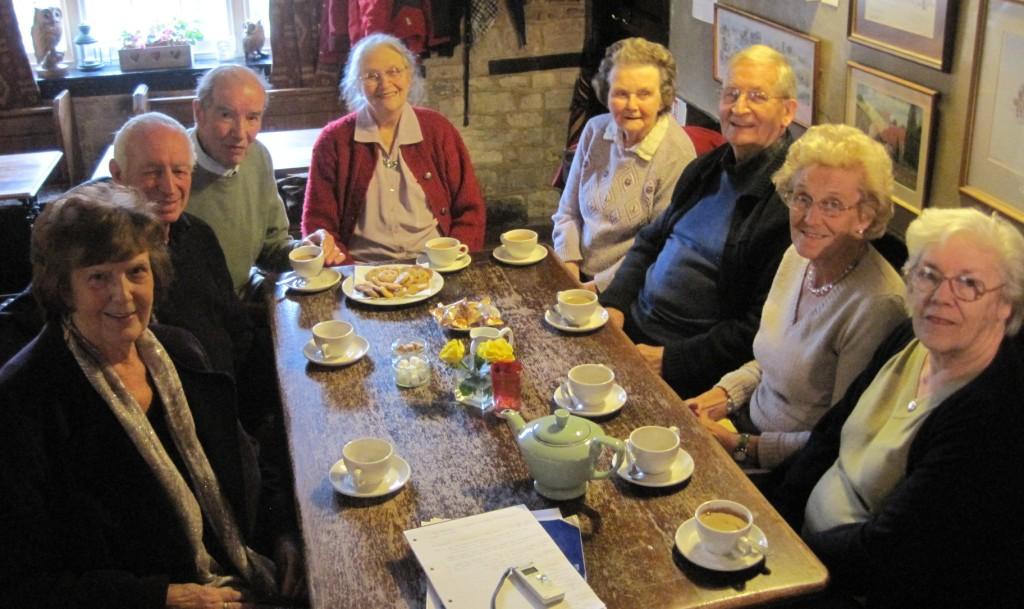 Buriton has been chosen as one of four small communities from Hampshire to take part in a special "D Day at 70" project – and your help is being sought.
The D Day Museum in Portsmouth has won an important award from the Heritage Lottery Fund to find out more about the build-up and follow-up to D-Day in 1944 – and they have selected Buriton Village Association as a partner.
It is known that troops, mostly Canadians, had stayed here as part of the build-up to D Day but this project provides an opportunity to find out more – and villagers are scouring War Office records in the National Archives at Kew to see what clues can be found.
The Village Association has also appealed for residents to try to remember any aspects of life at that time and, over a cup of tea and biscuits in the Five Bells, some memories came flooding back…
It seems as though troops were camped in South Lane, near to the village pond, with tanks and lorries all along the village High Street. And there were more troops and vehicles along The Links, out along Bolinge Hill Lane and in some of the fields off North Lane.
Brian Hutchins, now living in Andover, came back to Buriton in January to recall his time living in North Lane during 1944. "Soldiers were camped along the top of the Links, across the far side from the houses, under the trees," he recalled. "They would descend the valley, climb up our side and come through our hedge to get water from our well."
And others at the mini-reunion remembered some of the special treats that some of the soldiers gave to them as young children: tinned fruit, dark chocolate and the occasional ride in one of the big vehicles…
A special evening talk in the village hall is being arranged which will involve experts from the D Day Museum, findings from local research and an opportunity to meet a local man who took part in the first wave of the D Day landings.
The talk will take place on Tuesday 10th June – almost exactly 70 years after the allied bridgehead, which changed the shape of the war forever, was established in Normandy.
If anyone can help the Village Association identify which Canadian units came here in 1944, or if anyone has any other information about D Day in this area, please contact Doug Jones on 01730 231326 or emaildoug.pam@btinternet.com