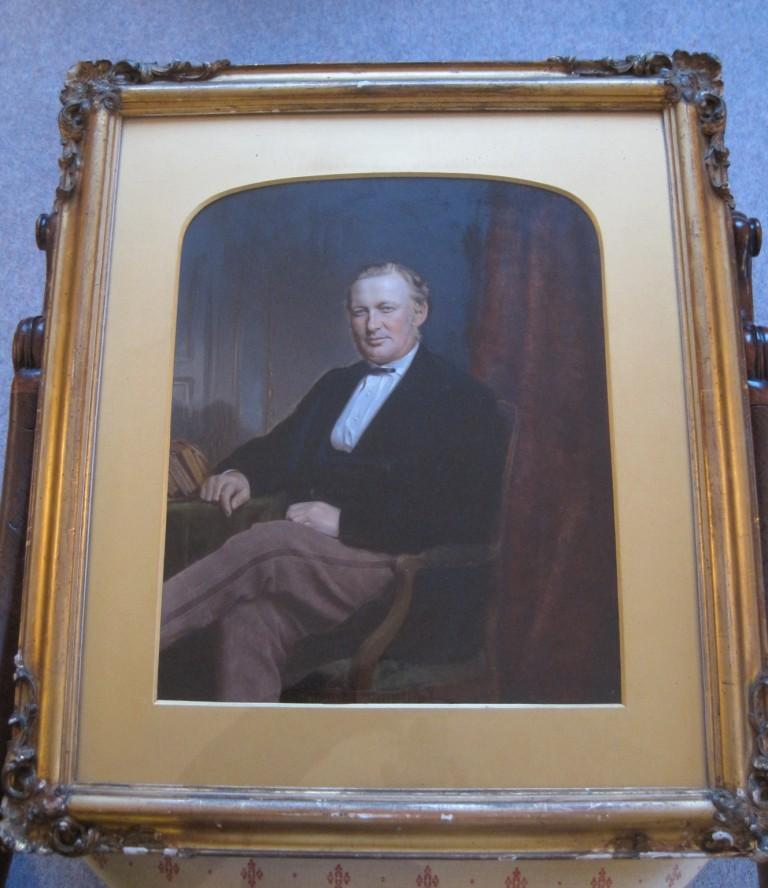 An old portrait from a renowned London studio has been re-united with its family roots thanks to the Buriton Heritage Bank.
The portrait shows Colonel Samuel Seward who lived and farmed at Weston, near Buriton, in the nineteenth century – one of four generations of the family who were tenants at Weston Farm.
An email to this website alerted us to the existence of the portrait – hundreds of miles away on the Welsh borders. We were then able to contact descendants of the Seward family and they have been able to buy the picture and bring it back to the local area.
The portrait was one of a pair with the other one depicting Colonel Seward's future wife, Mary Hobgen. The search is now on to find the other picture so that the happy couple might be re-united once more.
For many years the two portraits had hung in the home of the Seward's daughter, Mary Victoria. They are believed to have been produced in Regent Street, London, and they date from the mid 1800s when Samuel and Mary were engaged to be married.
No-one has any idea how the picture of Colonel Seward ended up on the Welsh borders – but if anyone knows where the picture of Mary Hobgen might be, please contact us via this website: heritage@buriton.org.uk