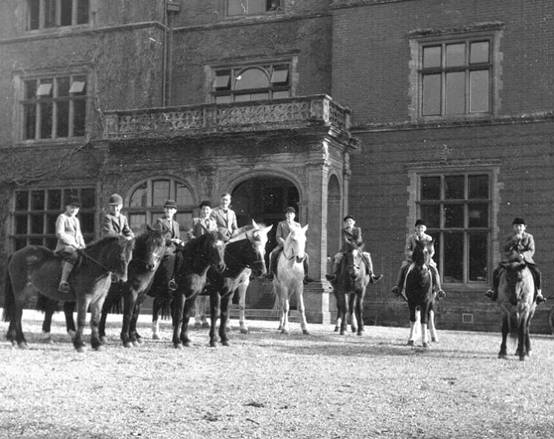 Another new contribution to the Heritage Bank has come from Roger Morton who was one of the original 36 schoolboys at the Douai Junior School at Ditcham Park House after the Douai monks bought the premises in 1948.
He recalls that post-war austerity food measures were still in place but slowly, farm animals such as pigs and chickens began to appear and Father Clement, his shotgun and his black Labrador helped add rabbits to the menu. A Mr Gaskin, whose wife ran the school tuck shop, produced fresh vegetables from his garden.
A Captain Blower, the father of one of the boys, ran a local equestrian centre and gave lessons at Ditcham. Academically the boys had a sound grounding in English, French, Latin, Mathematics, Science, Geography and History as well as Music and Religion. The school left Ditcham in 1977 when it moved to Woolhampton.