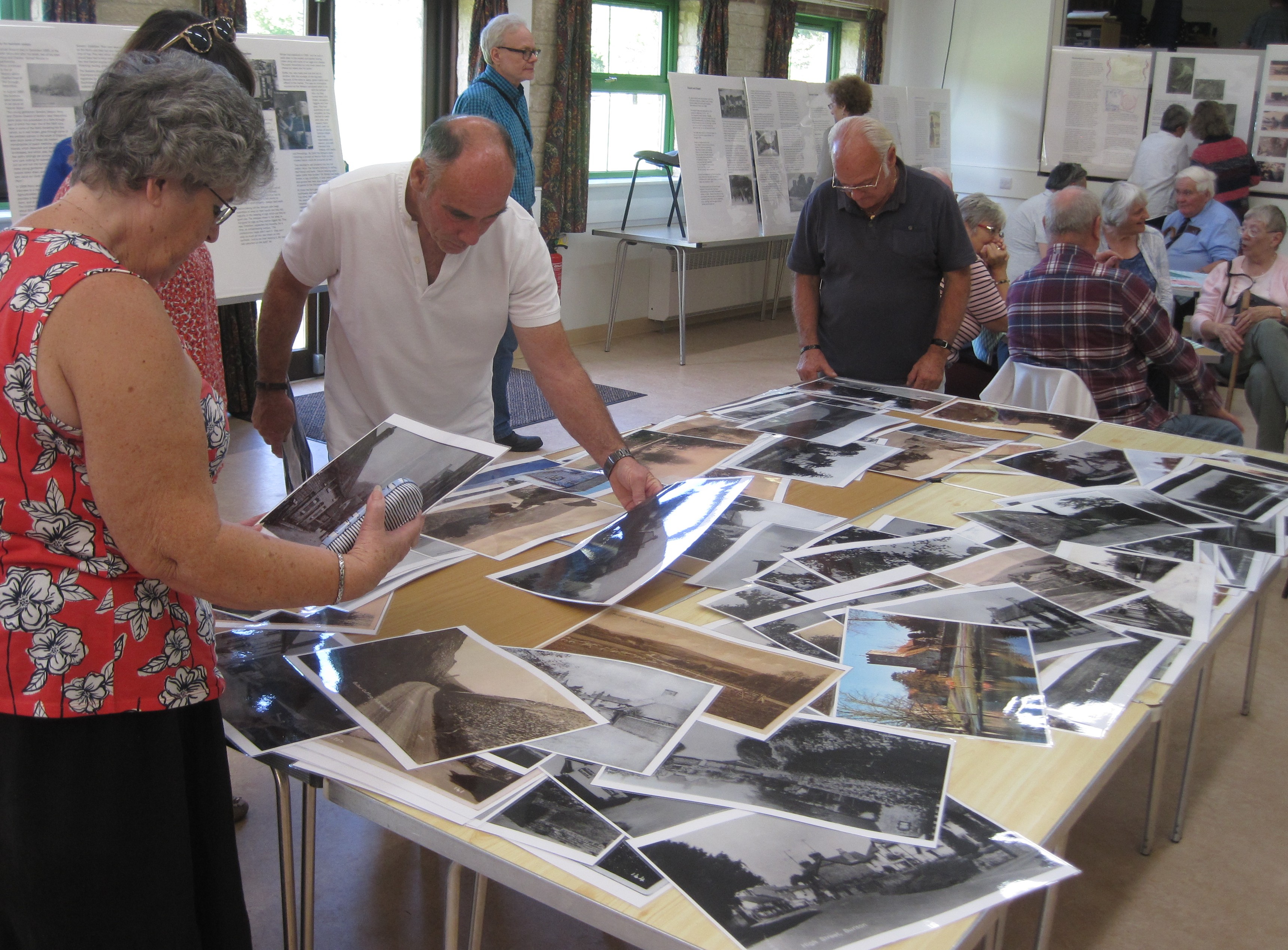 Scores of visitors flocked to Buriton Village Hall on Saturday 24th September for the annual 'Bygone Buriton' exhibition – including families from across the country.
Once again there were some emotional reunions as people who had not seen each other for over forty years recognised old friends.
Michael Harfield had travelled over 200 miles from North Wales to visit the exhibition and to meet with other relatives – but he was also delighted to meet two other long-lost friends, Robert Baker and Maryann Carter, who had also taken part in the village's Coronation Celebrations in 1953.
People brought yet more old photographs for our archives and enjoyed studying all the exhibition materials.
There was particular interest in the information about the First World War that was displayed with a special presentation about all the men who had joined the forces.
Almost 200 men had left the parish at some time during the conflict – out of a population of less than 800 people.
Information has now been collected for almost 140 of these 'Brave Boys of Buriton' and a special presentation at the exhibition explained their roles in the conflict.
We still want to find out more about what life was like in the village during the First World War, as well as finding out more about every one of the parishioners who took part.
We are hoping that some families may have letters, diaries and photographs that may help – please get in touch if you think that you might be able to help. Please contact us via heritage@buriton.org.uk