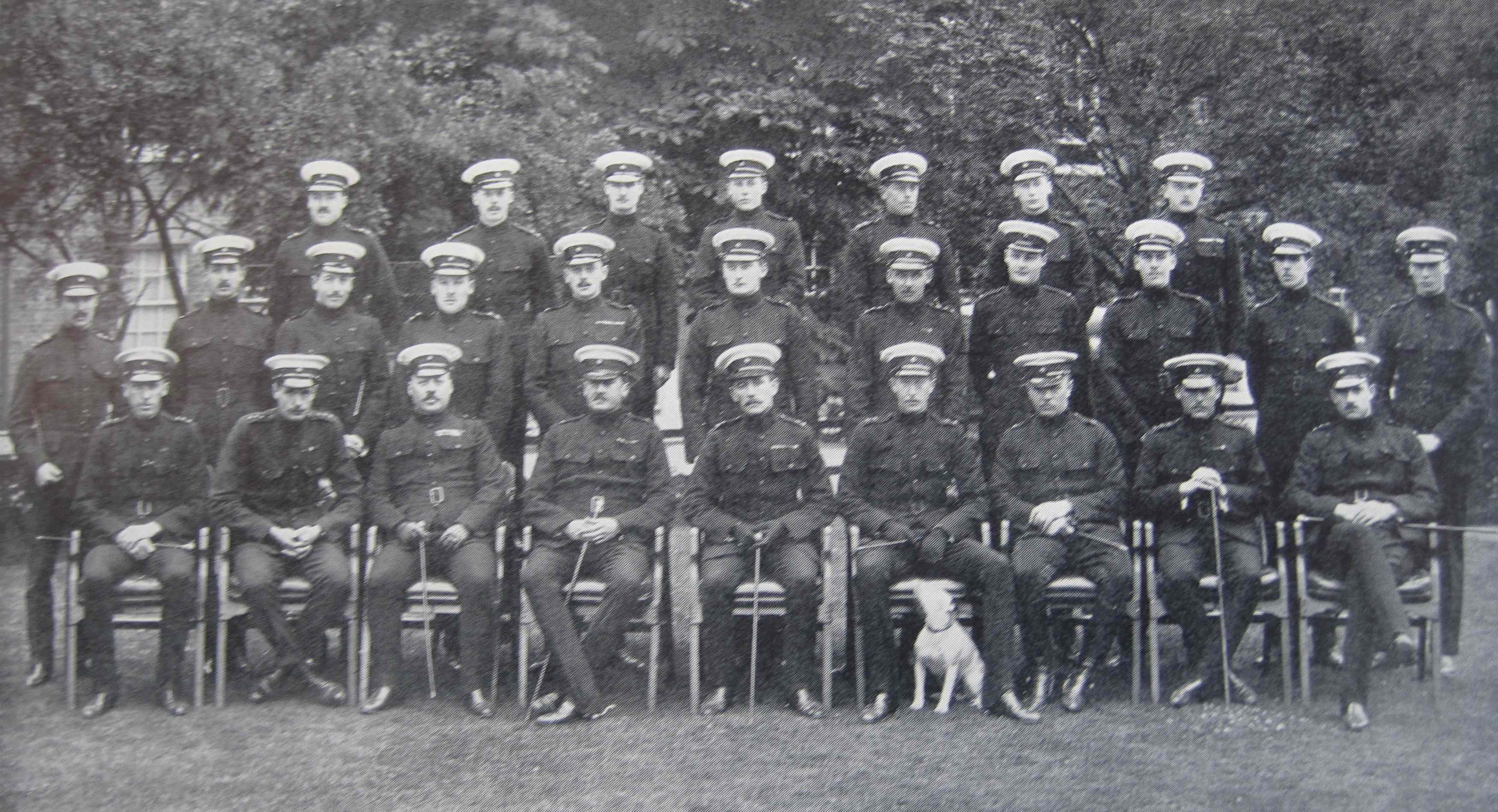 Some more fascinating documents have been found in a recent visit to the County Records Office in Winchester. If you ever find anything of interest, do let us know.
The most recent visit was designed to help add to the information collected about Buriton's WW1 connections before the contents of the Heritage Bank's forthcoming publication about the First World War are finalised.
The following information was brought up from the depths of the County's archives:
• Papers which show which Buriton men (in 'A' Company of the 1/4th Battalion, Hampshire Regiment) were taken prisoner by Turkish Forces at the end of the siege of Kut-el-Amara in April 1916 and descriptions of the activities of other Buriton men in the same area before and after this siege
• An account by Laurence Cave (of Ditcham House) of his encounter with a German Zeppelin Airship in Suffolk in June 1917
• A photograph of Algernon Bonham Carter (of Buriton's Manor Estate) when he was an officer in the Kings Royal Rifles Corps just before the outbreak of WW1
• More photographs of Francis Cave in his Royal Flying Corps days during the war and confirmation of the date and location of other pictures already deposited in the Heritage Bank
• First hand descriptions, by Buriton men, of the Armistice Day Celebrations in Amiens and Salisbury as well as of Peace Day Celebrations in Buriton.
Please contact us if you ever find anything of interest.