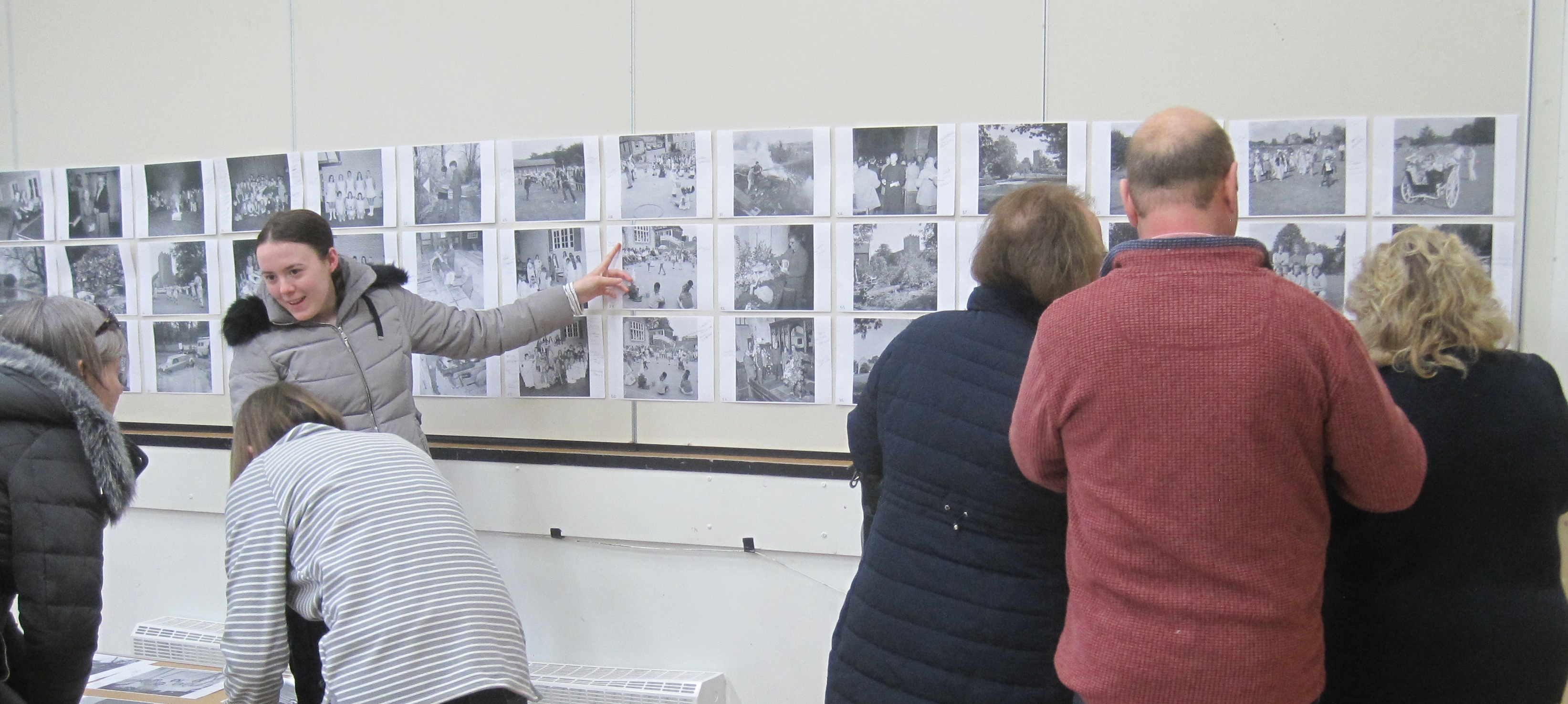 The Petersfield Museum's 'Roadshow' visit to Buriton was very successful with a large display of Don Eades' photos of the village providing one of the main attractions.
During its Heritage Lottery refurbishment the Museum has been visiting a different village every month and their experts brought a wide range of historical objects – some of which had not been seen in the parish for decades (or, in some cases, centuries!)
Amongst the materials on display were over sixty fascinating photographs of Buriton, its people and events taken by Buriton's own Don Eades.
Don took photos for the Petersfield Post from 1962-1987 and has donated over 100,000 negatives to the museum.
Visitors to the Roadshow had great fun recalling the occasions, names and dates of many of the old photos which were displayed as a huge 'photo wall' in the village hall.
Other items on display related to Edward Gibbon and to gamekeepers on the Bonham Carter's Manor Farm – as well as a fascinating collection of old coins found by metal detectorists in recent years.
Visitors also brought some fascinating items to add to the museum's collections – including a Victorian button from a Police uniform which fits well with one of the museum's main themes: combining a Court House and Police Station as parts of a Victorian justice heritage exhibition.