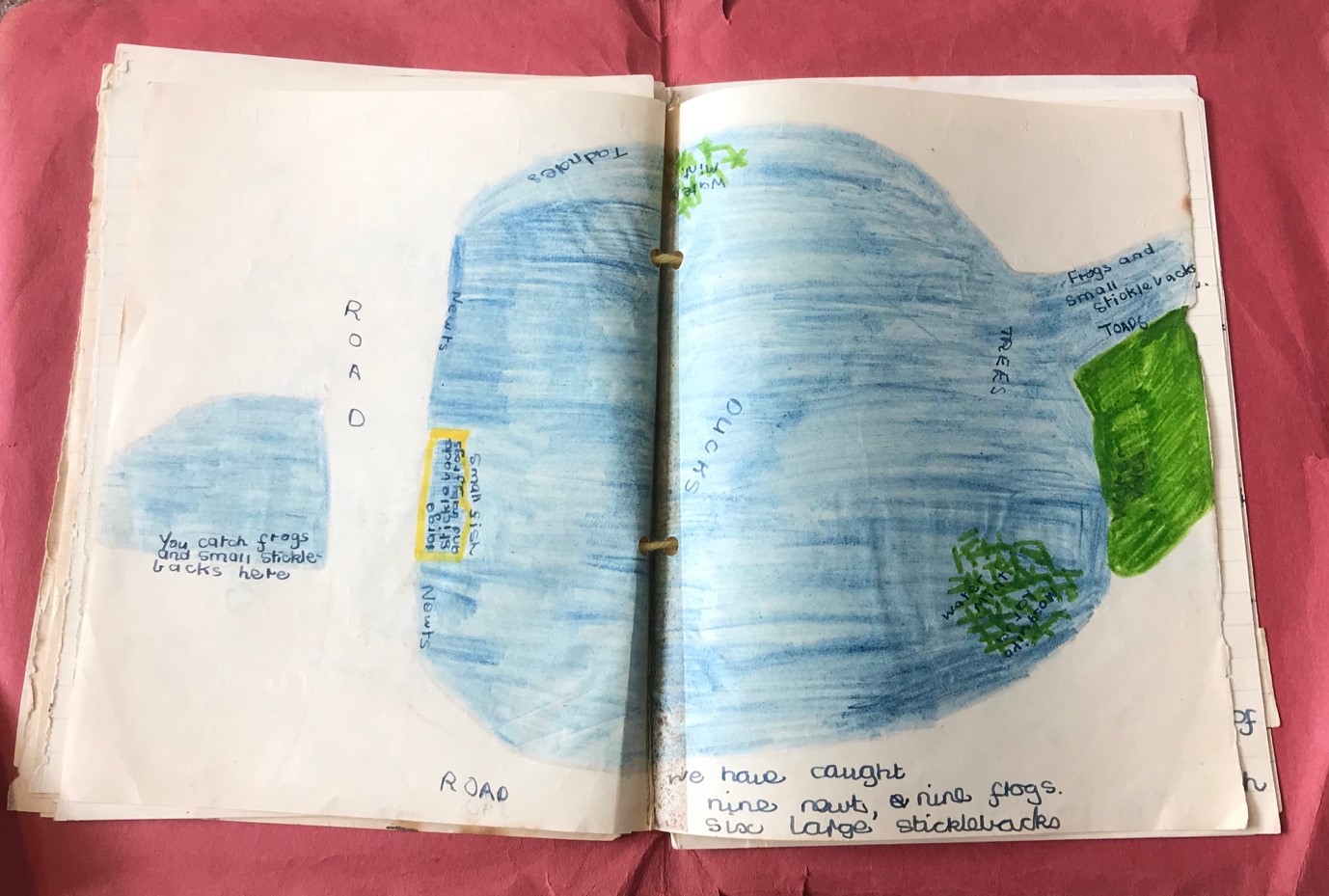 Extracts from a primary school project, written over 55 years ago, have recently been sent to the Heritage Bank by John Tuck, now living in Witney, Oxfordshire.
The subject of the project was 'British pond life' and John had received praise from his teacher: 'Very good work – particularly your own observations'.
John explains that those observations were largely based on expeditions to Buriton made by a group of three boys from Court Lane School, Cosham, in 1964. "We saved up six shillings and then off we would go. On one occasion a teacher accompanied us to see what we were up to and possibly to ensure we abided by pond etiquette and its four golden rules: settling down quietly, keeping still, watching carefully and thinking about what we were doing."
After travelling to the village by bus, the boys followed their golden rules and wrote down what they saw: "frogs 'which were abundant', newts, palmate and common – never great crested, 'in crevices on the edge of the pond' and the sticklebacks 'in the rivers going and coming from the main pond,' the large ones 'caught in the place where the water is controlled', in the drainage grid just by the road."
John adds that is has been a strange experience to find this old school project amongst clutter at home and to see all the words carefully written down in his own handwriting. But he recognises that his visits to Buriton in 1964 nurtured a love of nature that has remained with him through life. "From time to time I make a detour to Buriton on my way to watch Pompey play. The pond, the church and noise of trains in the background, bring back many happy memories."
Have you got any memories of Buriton?  We are always hoping to find out more ….