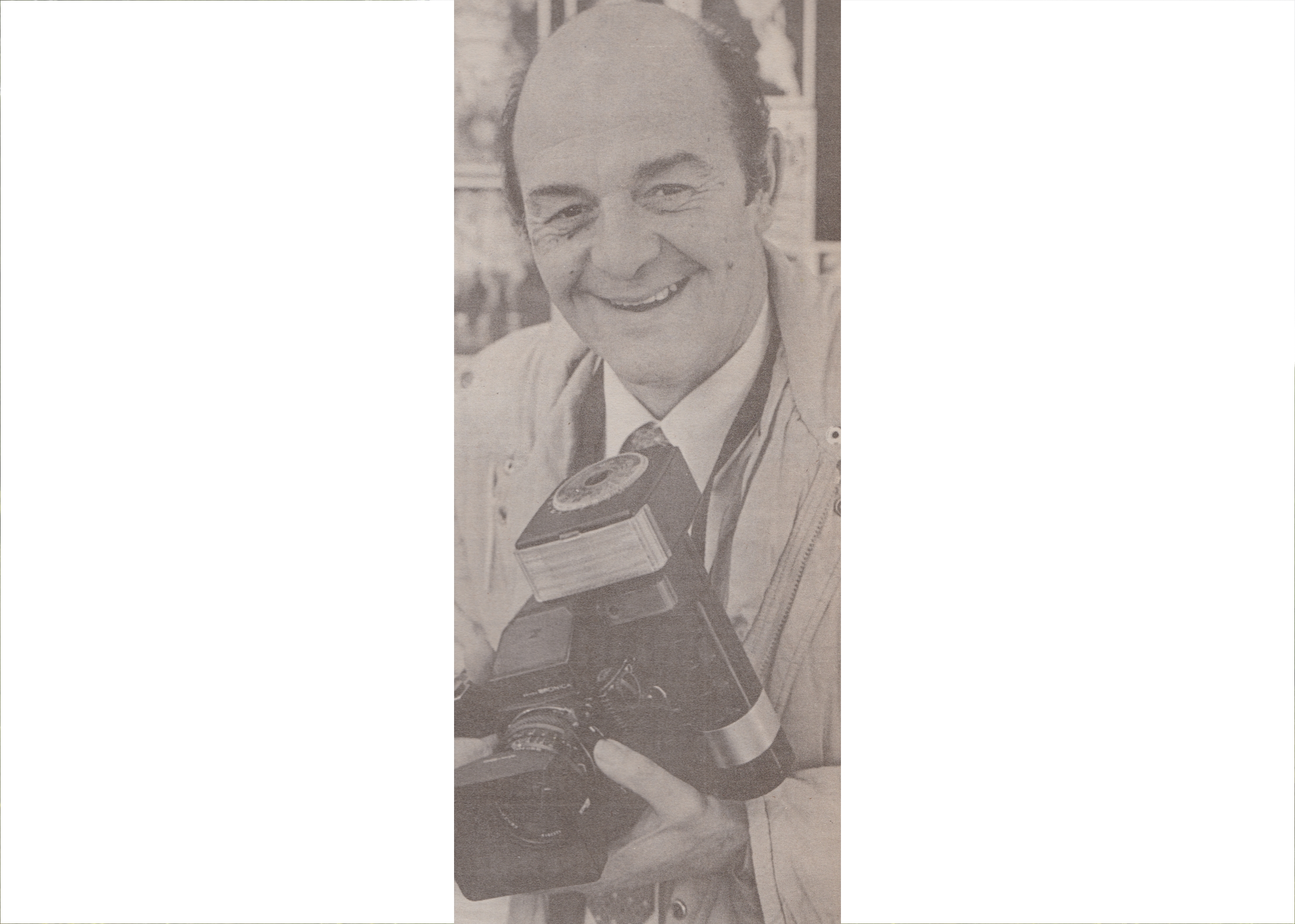 In January 2021 Buriton lost part of its living history, and an invaluable contributor to the Buriton Heritage Bank, with the passing of Don Eades at the age of 84.
Don was renowned throughout Petersfield and East Hampshire as the genial photographer whose camera captured every kind of news event for the Petersfield Post for over a quarter of a century.
He had grown up in the family's small home in North Lane where he shared a bedroom with brother Phil and went to the village school and Churchers College. He became an apprentice compositor at Childs & Co in Petersfield who were printers, stationers and publishers of the local Hants & Sussex newspaper, known as 'The Squeaker'.
But in 1962, after a period of national service as a paratrooper in the Royal Artillery airborne division, he was made redundant – on the day before his wedding – after the company was taken over by a larger newspaper group. And so Don took up photography as a profession.
His pictures were always imaginative and he had a natural ability to make all his subjects feel absolutely relaxed: a complete professional, courteous and thoughtful, with a vast knowledge of the local community.
When not at work he always had time for activities in the village, including serving on the Committee of the Village Club, but he was also a leading figure in the world of aero-modelling: forming the Petersfield club in the early 1970s, becoming Southern Region Chairman and also travelling all over the country for shows and to assess fliers' competence, not just as an examiner but as the first chief examiner.
His work as the photographer for the Petersfield Post from 1962 to 1987 is of huge significance, producing a tremendous record of the area: a unique social history in an archive of over 100,000 images which he generously gave to the community.
The enormous archive will be showcased at the revamped Petersfield Museum where it will be preserved in perpetuity, to allow future generations to learn about and benefit from his work.
This legacy will provide a lasting record of a wonderful and talented man who will be sadly missed.