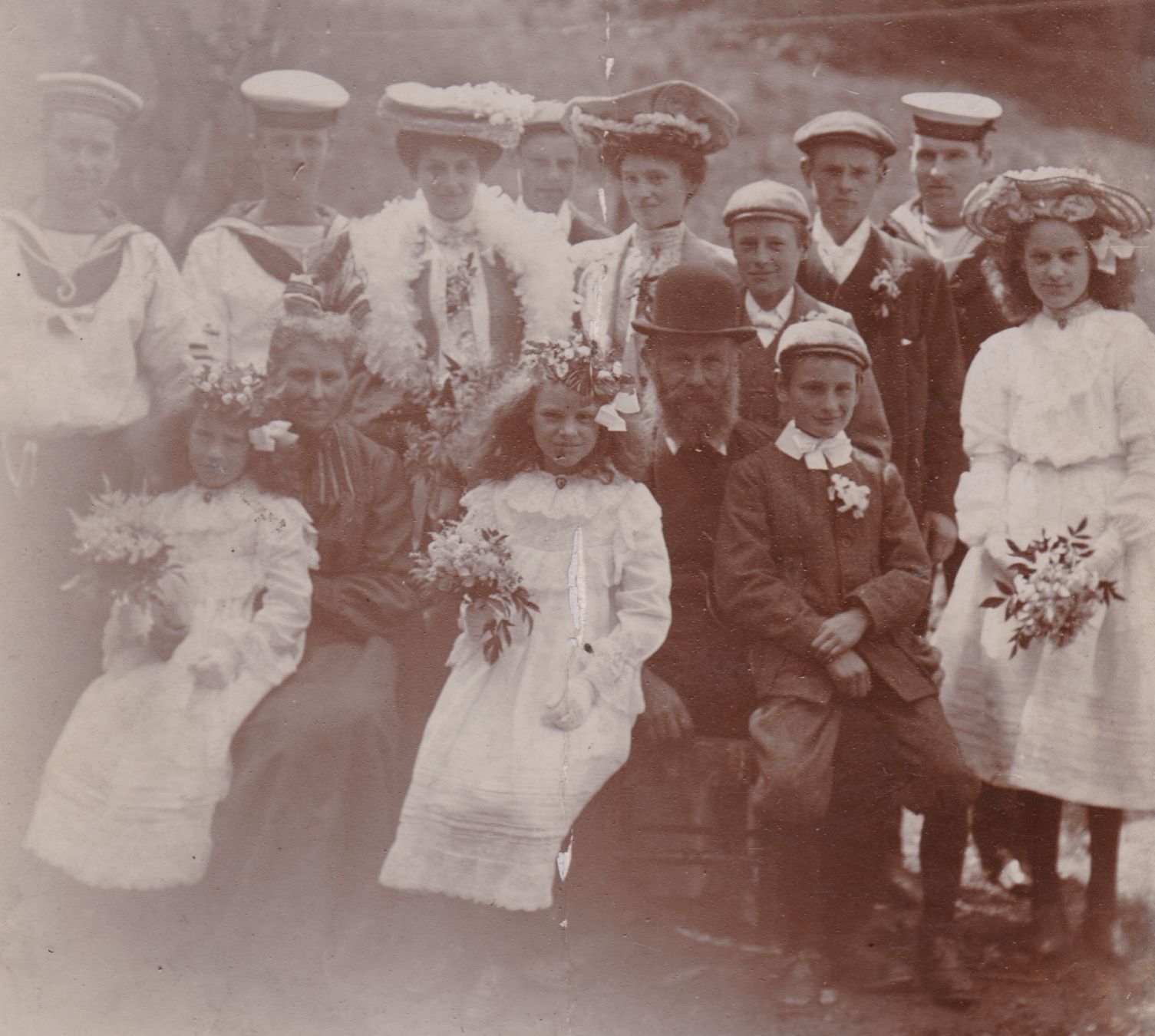 Ollie Bradley from Liss contacted the Heritage Bank in September 2021 with information about the Treagus family of Buriton.
Ollie's late wife Diana's great grandparents were Harry and Emma Treagus (both buried in Buriton churchyard; in 1920 and 1923 respectively) and their son, George, is commemorated on the village War Memorial.
A collection of family photographs now donated to the Heritage Bank includes an original copy of an image of George in his military uniform. Sadly he was to be killed in October 1914, the first man from the parish to die in the First World War.
The donated material also includes a short, sad press cutting about how Emma had died in London after falling down steps in the Houses of parliament whilst visiting with her niece – along with a visiting card to the Westminster Hospital where she died after becoming unconscious.
There are also other photographs of members of the Treagus family, including one of Policeman Albert Treagus (born in 1887), but unfortunately most are un-named.
If anyone has any knowledge of, or interest in, the Treagus family – please contact the Heritage Bank via info@buriton.org.uk