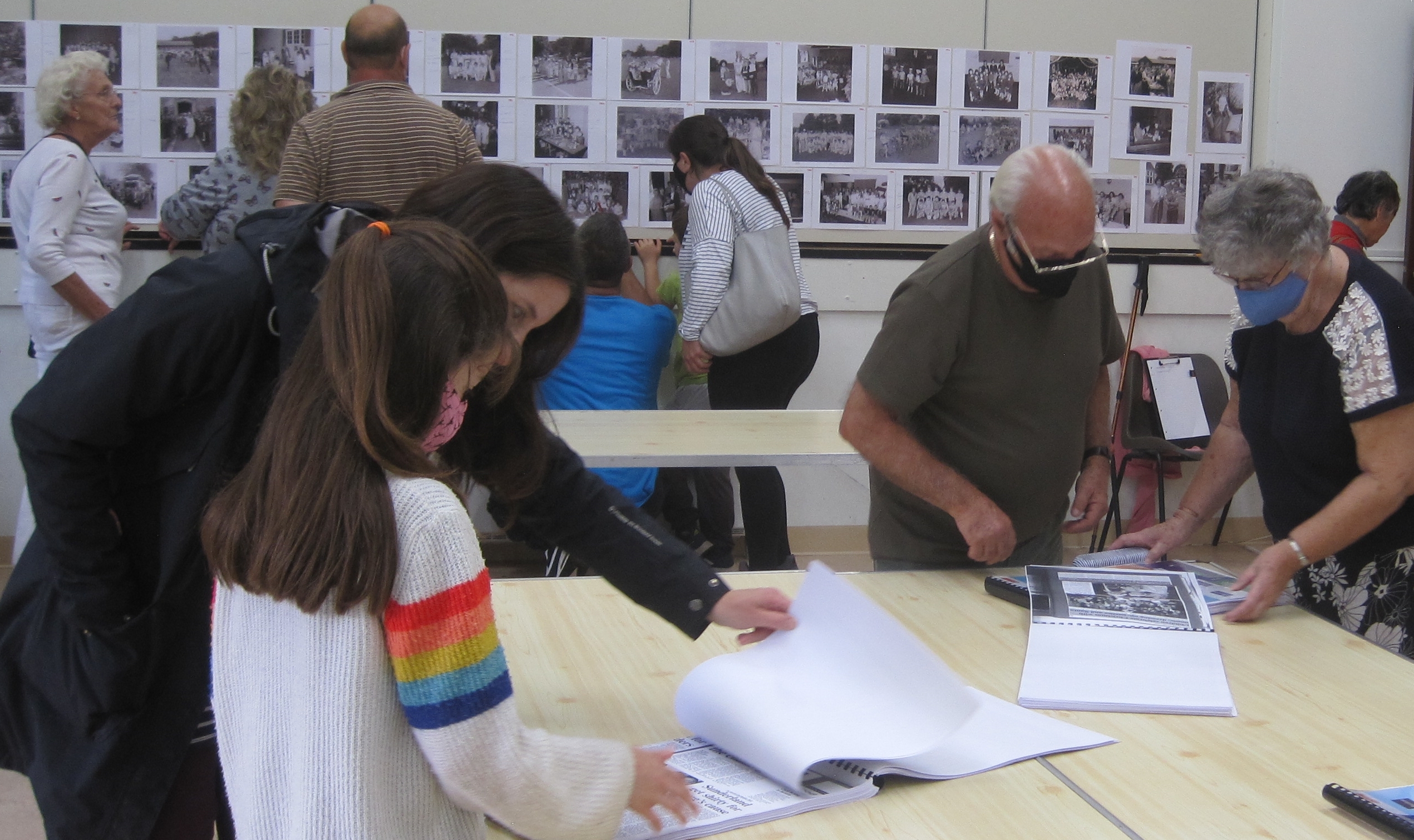 After missing 2020 because of the Covid pandemic, the village's annual 'Bygone Buriton' exhibition made a successful return in September – boosted by dozens of old photos of the local area taken by Buriton's own Don Eades.
For over 25 years Don took photos for the Petersfield Post and, thanks to a special loan arrangement with the Petersfield Museum, dozens were on display on a huge 'photo-wall'.
Photos from the 1960s, 70s and 80s included school activities, cricket and football teams, church events, brownie and guide trips, the village show and many more. Visitors to the exhibition were able to identify themselves, family and friends – adding to the knowledge of years gone by.
About 70 visitors enjoyed the trip down memory lane with some having travelled quite long distances to return to their family roots. Members of the Harfield family, now living near Nottingham, were amongst those who had travelled furthest – but others came from the New Forest and parts of Sussex and Surrey.
As usual, the organisers collected yet more information about the local history of the parish: small bits of a big jig-saw, but lots of little things gradually help.
Copies of all the local history books were on sale alongside wide-ranging informative displays featuring: hop growing and picking; the Buriton and Butser chalk quarries and lime works; the village school; and changes in farming the countryside around the village.
Anybody who might have any information or be able to help with research in any way is encouraged to contact Doug Jones on 01730 231326 or via this website.