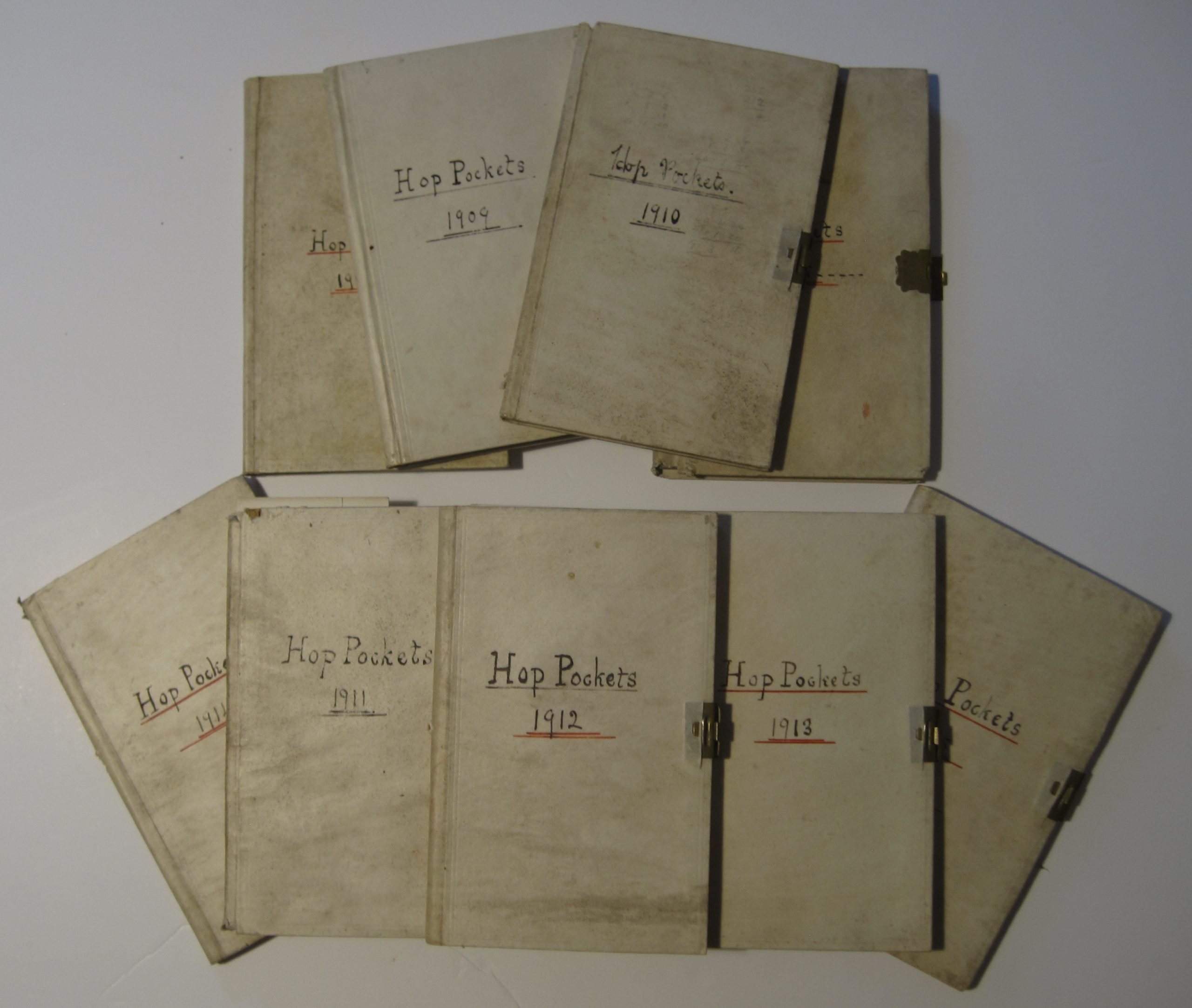 The Heritage Bank has received 10 small hard-backed record books containing details of hops grown in the parish.
The records are thought to have been kept at Weston Farm and they cover the years 1909, 1910, 1911, 1912, 1913, 1914, 1915 & 1916, 1924, 1925-1927 and 1928-1932.
The books record the numbers of Hop Pockets despatched to brewers after the hops had been dried in local kilns.
After cooling the hops were pressed into large, six-foot high sacks which could weigh about 200 pounds when crammed full.
The weight of each Pocket is recorded in cwts, quarters and pounds – with about 750 pockets recorded in some years.
The record books provide some details about the types of hops being grown, field names, the kilns which were in use, the brewers to whom the hop pockets were sold as well as the weights and prices.
The main types of hops seem to have been Bramblings, Fuggles and Goldings with others in the records including Duckfords, Mathons, Penfolds, Stumps, Tilbury's and Whitebines.
The brewers include Brickwoods, Gales, Lukers and Portsmouth United Breweries and many hop pockets were also sold to Wild, Neame & Co in London who were 'Hop Factors' (dealers) who would in turn sell them on to brewers.
If anyone has any further information about hop-growing in these years or about the types of hops or about the brewers, please get in touch via info@buriton.org.uk