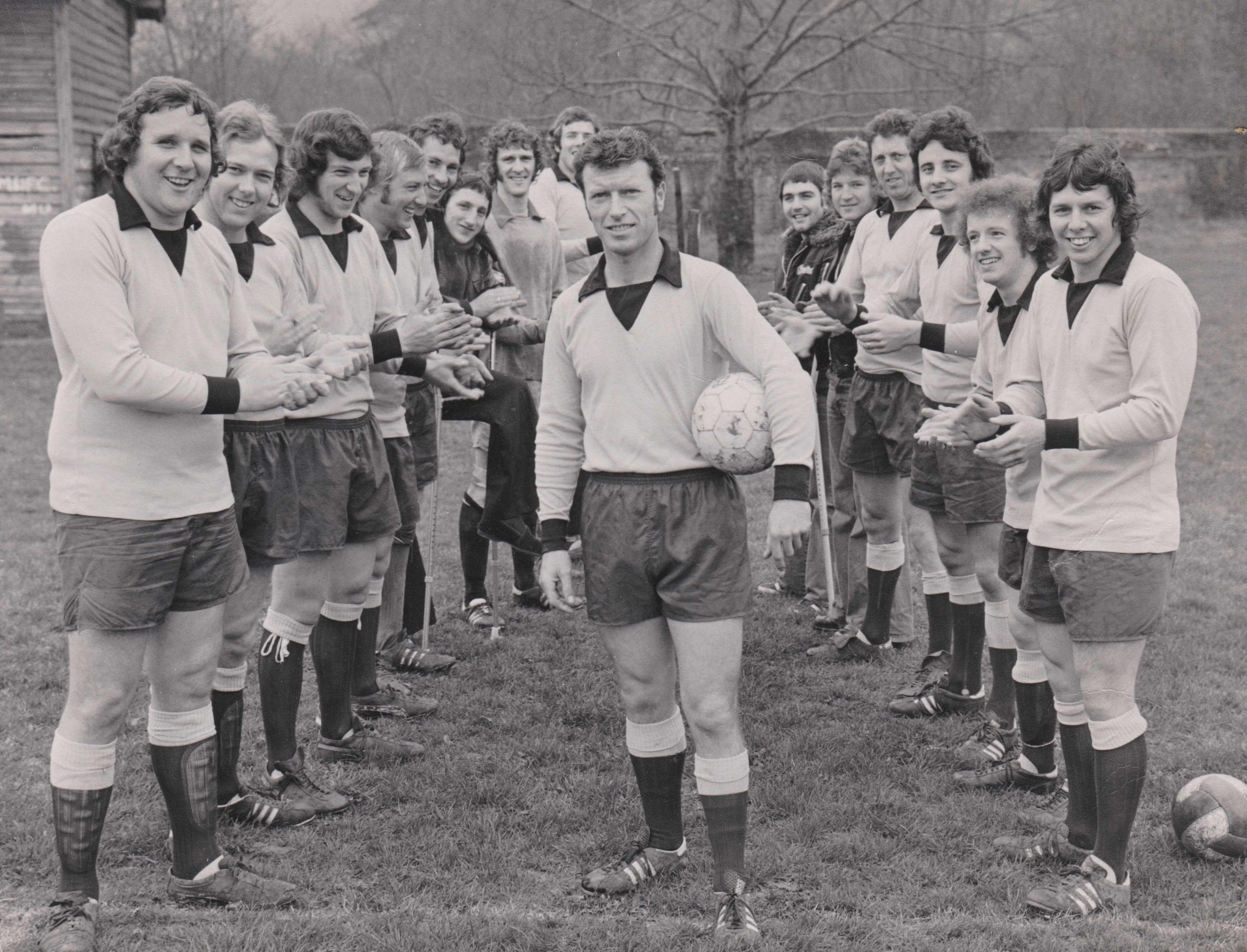 The Heritage Bank has recently received copies of six photos showing Buriton football teams from the 1960s, 70s and 80s.
All were kindly provided by the Chambers family in honour of the late Bill Chambers who passed away in December 2022.
Bill had been a massive part of Buriton's sporting life, participating in both cricket and football over many years.
He scored many, many goals for the football team and was still scoring winners for the club when aged 50!
A true sportsman, he held the club and the community close to his heart and served as the Chairman of the Buriton Club for many years.
The photograph shows Bill on the occasion of  his retirement, flanked by team-mates including Martin Baverstock, John Neat, Barry Baverstock, Barry May, Ernie Turrell, Robin Reece, Bob Hill, Ted Underwood, Clive Thornton, Brian Duckworth, Adrian Hill, Mark Sawyer and Kevin Barrows.
Any other photos of sports teams through the decades would make welcome additions to the archives.
If you think that you may have some interesting information please contact us via this link.